Your college days fly by faster than you might like. Why not make the most of them?
This is your time to discover who you are, what you like, and who you want to be. Getting involved in campus life can teach you things beyond the classroom. This is your chance to meet new people, experience different cultures, try something new, help others in need, learn new skills, and just enjoy life! We know you are busy, so why make time to get involved in life at the University of Louisiana at Lafayette?
There are hundreds of reasons why getting involved will help you succeed. Below are a few reasons why many students have decided to get involved.
Meet friends that will last a lifetime.
Make your application or resume stand out.
Get leadership training and skill development.
Find your personal success coach.
Make a difference.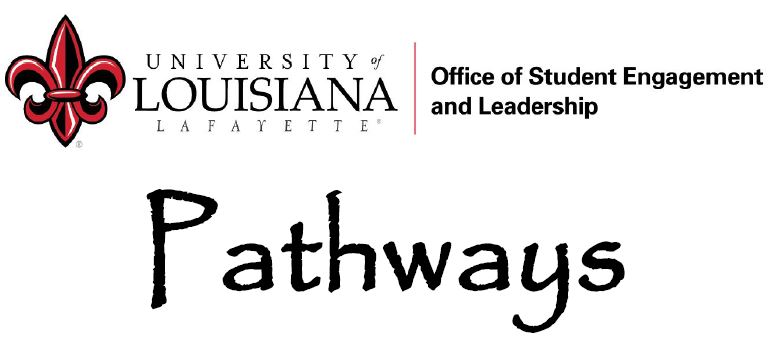 Students can now register or recertify their organizations in Pathways under the Forms tab. To visit the platform, click here, or go to https://pathways.louisiana.edu.
Log in using your UL Lafayette email, click forms on the upper right hand side, then click Organization Registration and allow the form to populate.Fill out and attach the requested data, and you are done!
Use #ULGetInvolved on social media!